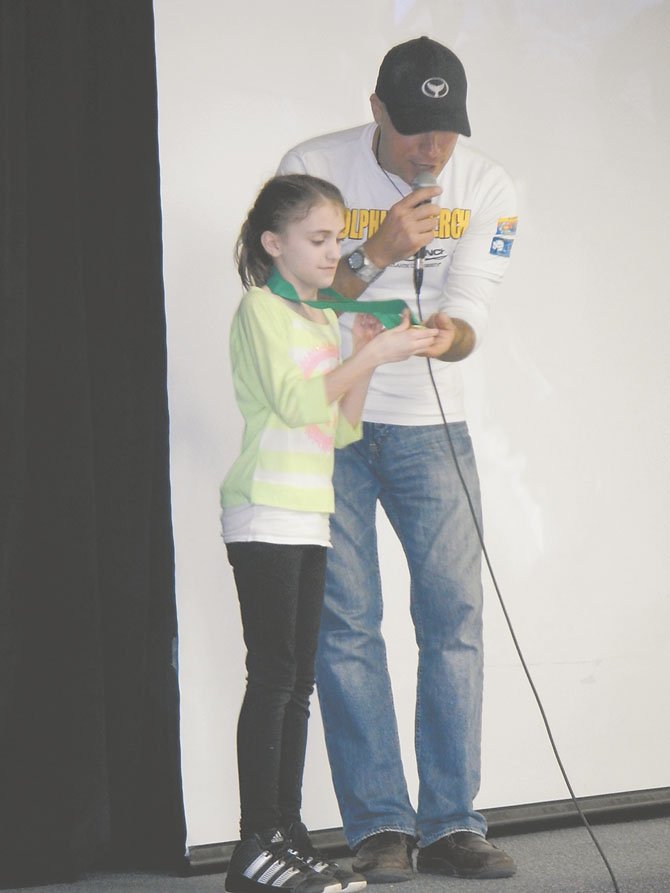 Forestville Elementary fourth-grader Taylor Betts, pictured with Brandon Paquin, shows the audience the medal she received for her involvement with the Weyland Foundation's Youth Ambassador Program. Taylor, who says she has "already started studying" to be a marine biologist, expressed concern that if water pollution continues, "I'm not going to be able to do what I love most when I grow up."
Stories this photo appears in:

'Dolphin Tale' rescuer visits Forestville Elementary.
On Wednesday, Jan. 18, Aquatic first-responder and educator Brandon Paquin spoke to students at Forestville Elementary. Paquin is one of the marine biologists who helped to rescue and rehabilitate Winter, the dolphin featured in the film "Dolphin Tale.