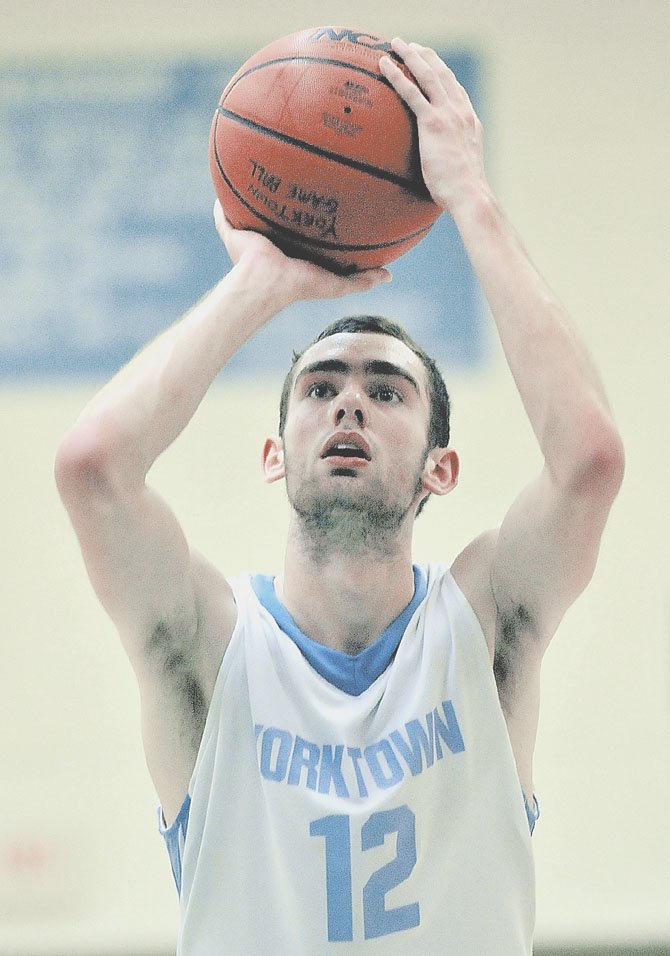 Jack Earley, seen against Stuart on Dec. 16, and the Yorktown boys basketball team beat Edison 54-52 on Jan. 20. Edison entered the contest undefeated in the National District.
Stories this photo appears in:
The Yorktown boys basketball team edged Edison 56-54 on Jan. 20 at YHS. Edison entered the contest atop the National District standings with a 7-0 record, including a 63-58 win over Yorktown on Dec. 13, but the Patriots started the second half of district play with a win over the previously unbeaten Eagles.