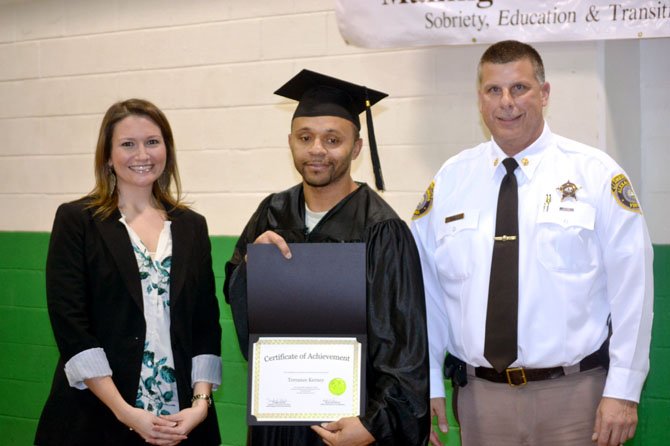 Inmate-Graduate Terrance Kerney with Instructor Krista Sofonia (left) and Chief Deputy Tony DiCesare.
Stories this photo appears in:

Inmate appreciates jail high school program.
Terrance Kerney had to come east to earn his high school education. Of course, his original intent wasn't to come from Los Angeles to Alexandria to go to class.