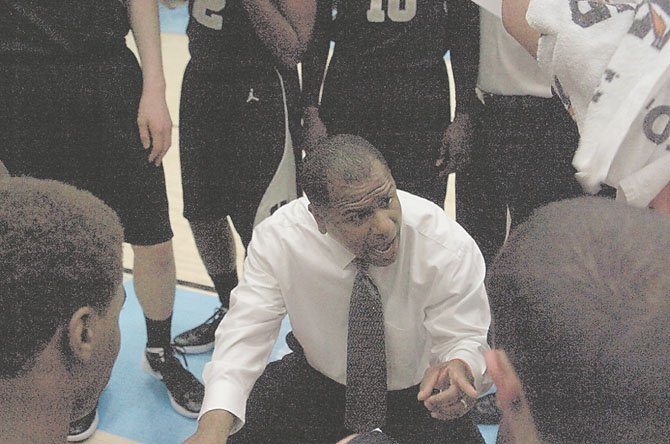 Westfield head coach Doug Ewell talks to his team during its game against Centreville.
Stories this photo appears in:
Bulldogs receiving numerous contributions over first four games of Concorde schedule.
The Westfield High boys' basketball team continued a season in which it has emerged into one of the top teams in the Northern Region by defeating defending Concorde District champion Herndon, 73-62 in overtime, last Friday night, Jan. 20. The road victory improved the Bulldogs' record to 13-3 overall and 4-0 in the district. Herndon, which went as far as the Northern Region semifinals last year, fell to 7-8 and 2-2.