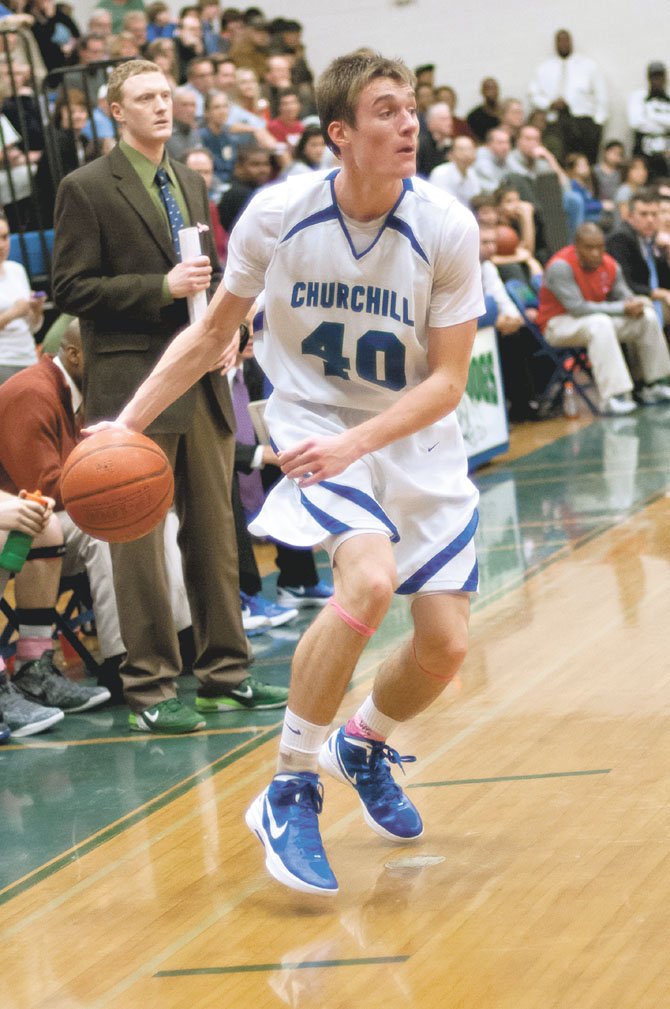 Churchill's Thomas Geenen scored 10 points, grabbed 20 rebounds and dished out five assists during a 61-43 victory against Wootton on Jan. 27.
Stories this photo appears in:
Churchill's Williams helps shut down Wootton's red-hot Ibeh.
Churchill boys' basketball head coach Matt Miller could see it coming. He tried to warn the Bulldogs but it was too late.