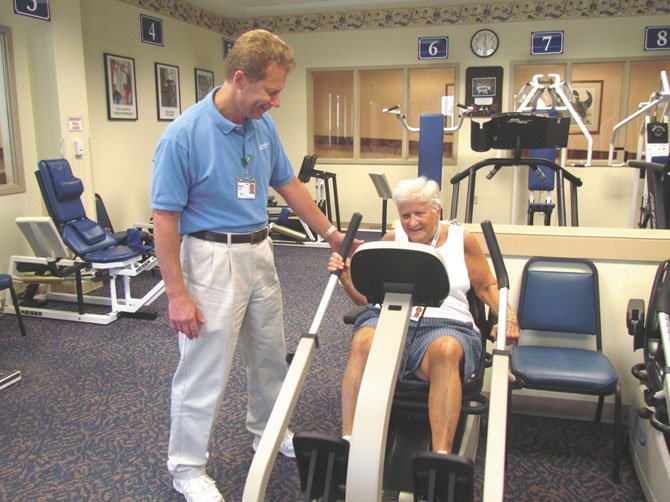 Fitness expert Brad Hibbs of Greenspring, a retirement community in Springfield (shown here with Greenspring resident Julia Gerow), says motivating seniors can be challenging.
Stories this photo appears in:
Exergaming — exercise combined with video games — might offer a greater cognitive benefit than traditional exercise alone.
The same staccato beeps and flashing graphics that keep some youth glued to video games might also boost cognitive function in senior citizens.