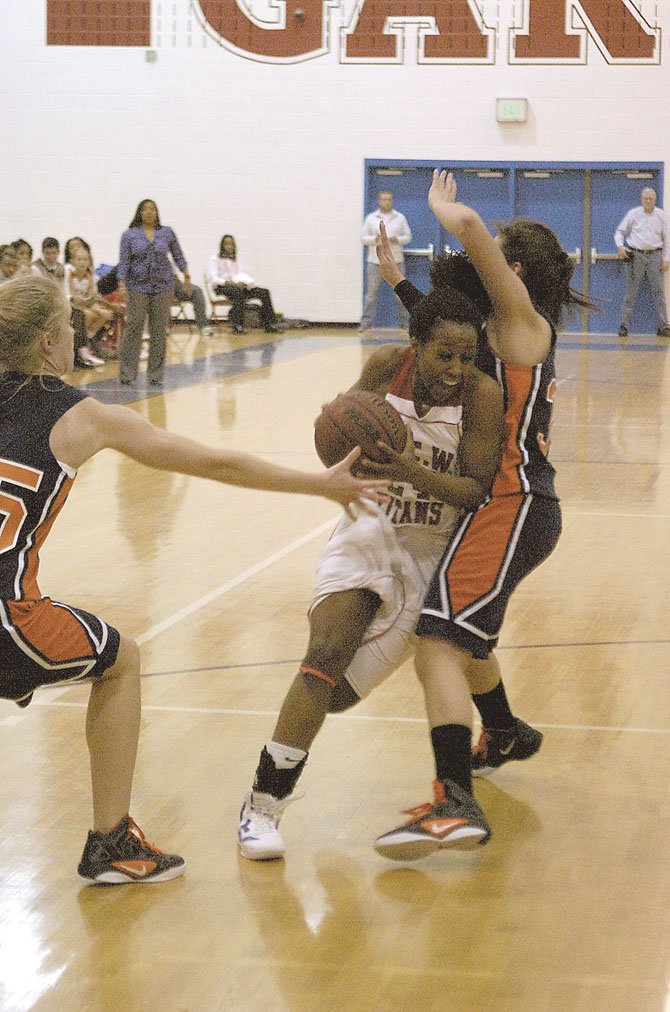 T.C. Williams senior Gaby Moss scored a team-high 15 points against West Springfield on Jan. 30.
Stories this photo appears in:

TC's strong defensive effort goes for naught against West Springfield.
Trailing nemesis West Springfield by three points as the final seconds ticked off the clock, the T.C. Williams girls' basketball team put the ball in the hands of its best offensive player.