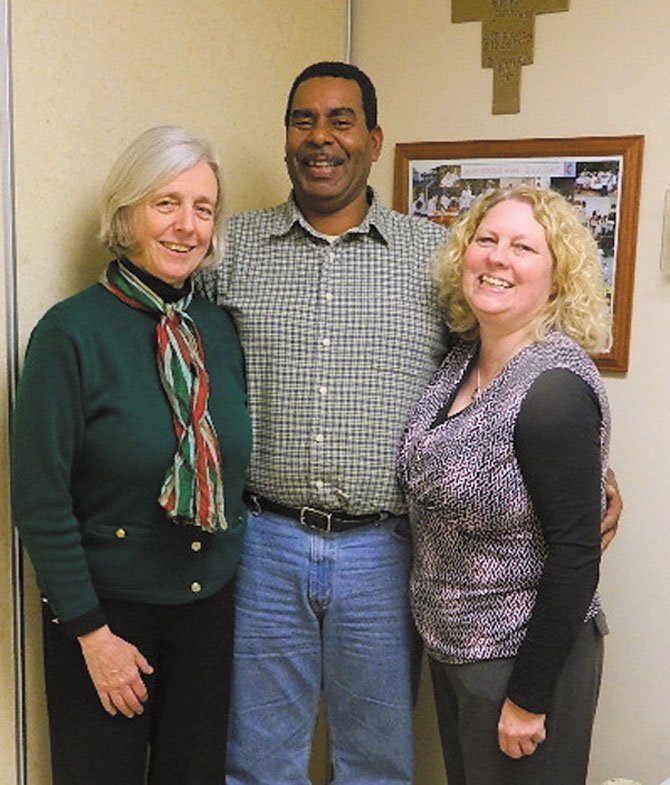 Marvin Britt beams when he expresses his gratitude for New Hope Housing staffers, including Pamela Michell, executive director, and Sherry Edelkamp. Not pictured, his wife Debra was working.
Stories this photo appears in:
"There's a place called Rising Hope."
Trapped in a downward spiral of homelessness beginning in the summer of 2009, Marvin and Debra Britt, both 52, endured. "That's when the economy got hard. We lost our jobs," said Marvin Britt, who was working building homes at Fort Belvoir while Debra had a job doing inserts for a newspaper.