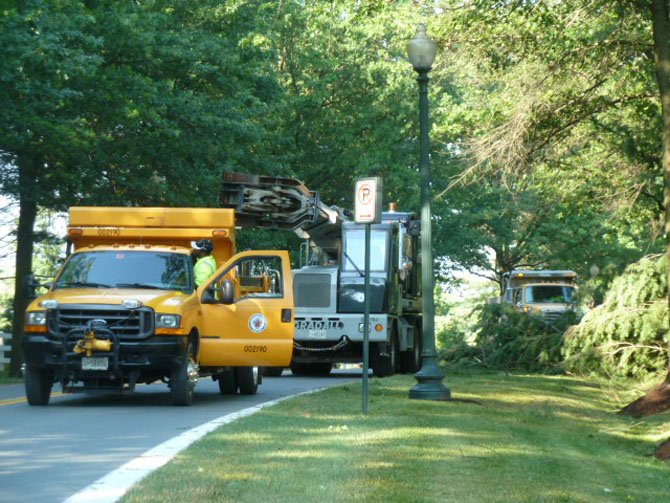 PEPCO starts the long clean-up after the June 29, 2012 storm.
Stories this photo appears in:

'It Wasn't a Sustainable Place To Live'
The Maryland Public Service Commission held the first of eight public hearings across the state this month to ask residents about experiences during the June 29 Derecho Storm. More than 200 citizens attended the public hearing at Montgomery County Council headquarters in Rockville Tuesday, Aug. 7.