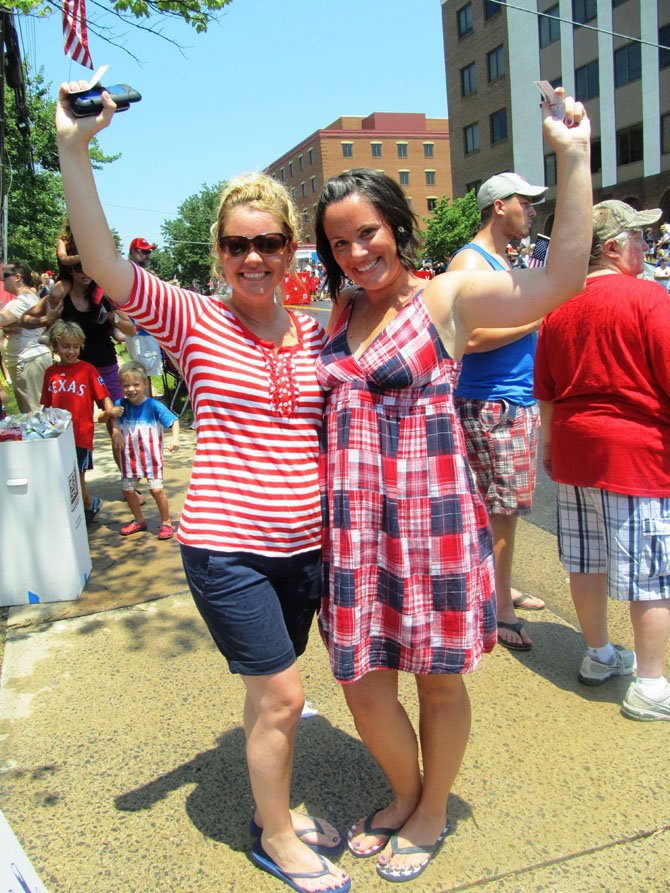 Sisters Jennifer Loeb and Kerry Petrauskas dance to "Cotton-Eyed Joe" during the City of Fairfax's annual Old-Fashioned Fireman's Day event on July 4, 2012.
Stories this photo appears in:

So. It's July 4, 2013. Independence Day. A federal holiday celebrating our freedom from Great Britain. The National Day of the United States.