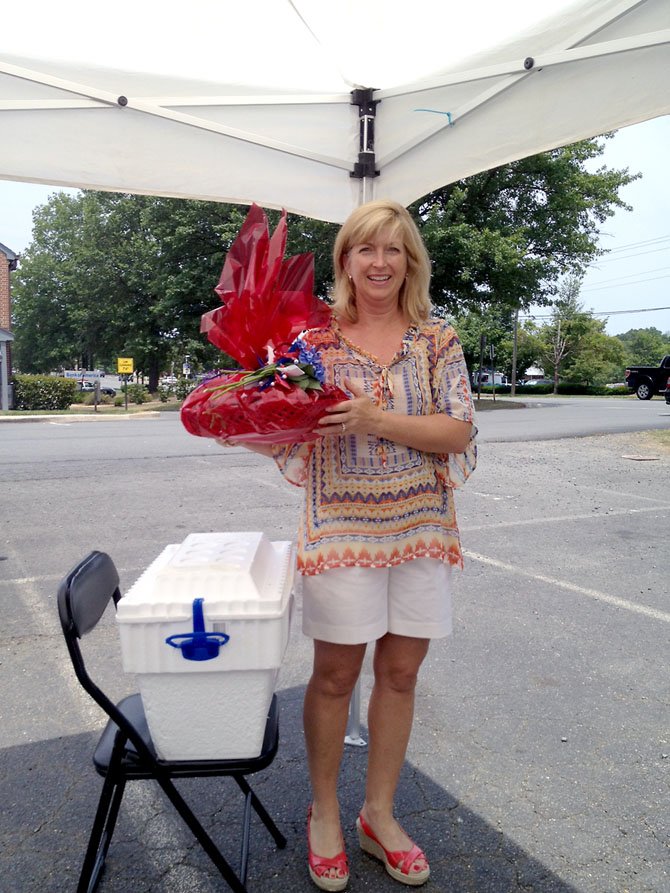 Alyx Hazard wins the Great Falls Community Farmers Market's Market Basket of produce and a tray of baked goods.
Stories this photo appears in:
Getting to know Farmers Market vendors: An All-Vendor Market Basket.
We all had a pretty rough first week of July with the huge storm on Friday night June 30, leaving tree parts strewn over most roadways throughout Great Falls, downing our power lines.