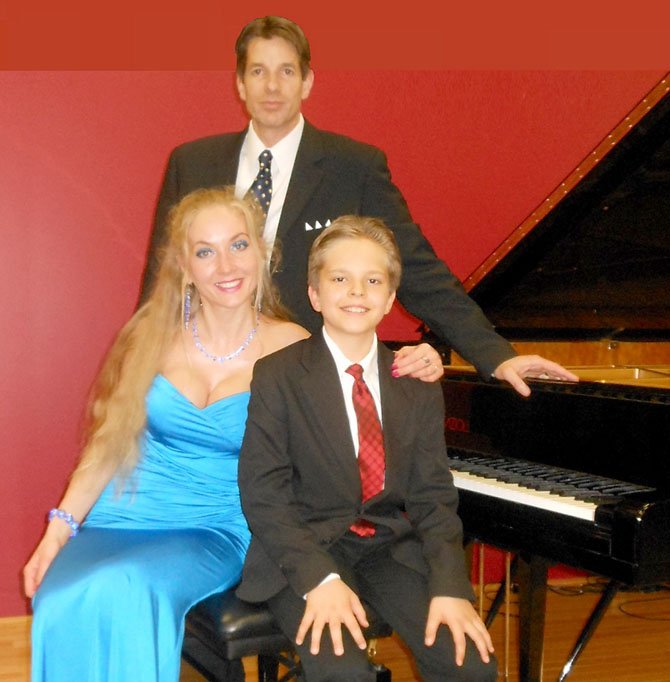 Anton Nelson with his mother, Natallia, and father, Hitch. Natallia offers piano lessons and is Nelson's piano teacher. Nelson's father says there has always been music in their home.
Stories this photo appears in:

The walls of the piano studio where 10-year-old Anton Nelson of Oak Hill practices for four hours per day are lined with black and white portraits of the greats of the musical world: Beethoven, Brahms, Rachmaninoff, Chopin.