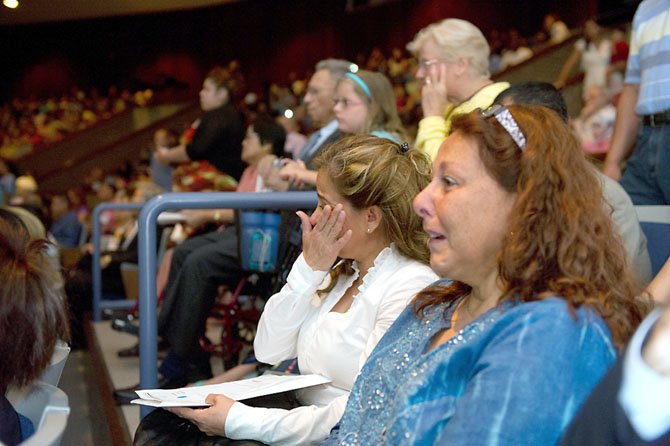 Khatira Alvarez (left), of Springfield, and Laura Simon-Salzer, of McLean, are both visibly moved moments after they have taken the Oath of Allegiance and become naturalized American citizens at a ceremony on July 10, held in the Hayfield Secondary School auditorium.
Stories this photo appears in:

Focus on immigration.
Yesuf Beshir spent nearly three years gathering the mountain of paperwork he needed to leave Ethiopia and emigrate to America.

"I pledge allegiance to the flag, of the United States of America…"