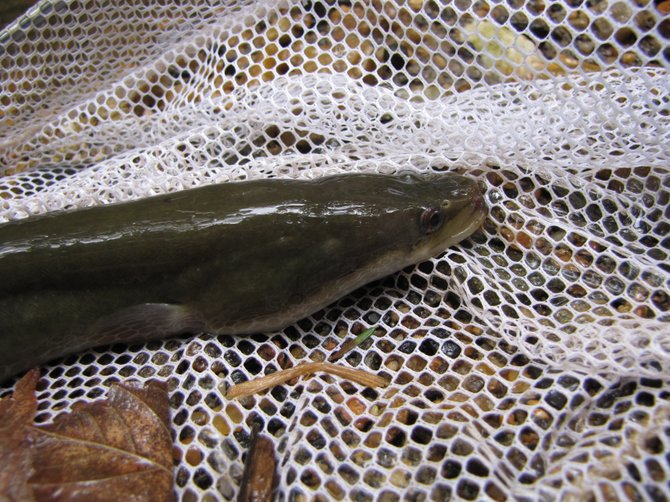 The American eels found in Arlington are exclusively female, and can spend up to 15 years maturing in local waterways before their long voyage to the Sargasso Sea in the Caribbean.
Stories this photo appears in:

There's something slimy in Arlington's water systems. Hidden beneath the surface, slithering under sediment, and as likely to call sewers as well as streams their home is the Anguilla rostrata, or more commonly known as the American eel.