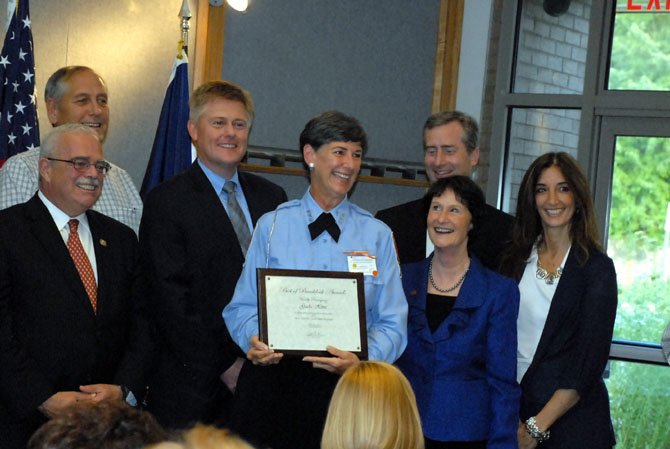 Gaela Hime, flanked by Congressman Gerry Connolly, Supervisor John Cook (R-Braddock District), Del. David Bulova, Board of Supervisors Chairman Sharon Bulova and Del. Fisher-Corn received the Best of Braddock's Most Can-Do Public Employee Award.
Stories this photo appears in:

Crossing guard Gaela Hime receives Best of Braddock Award for 27 Years of Safe Passage.
When Gaela Hime started out as a crossing guard, 27 years ago, or "back in the day," crossing guards had to wear skirts and high heels.