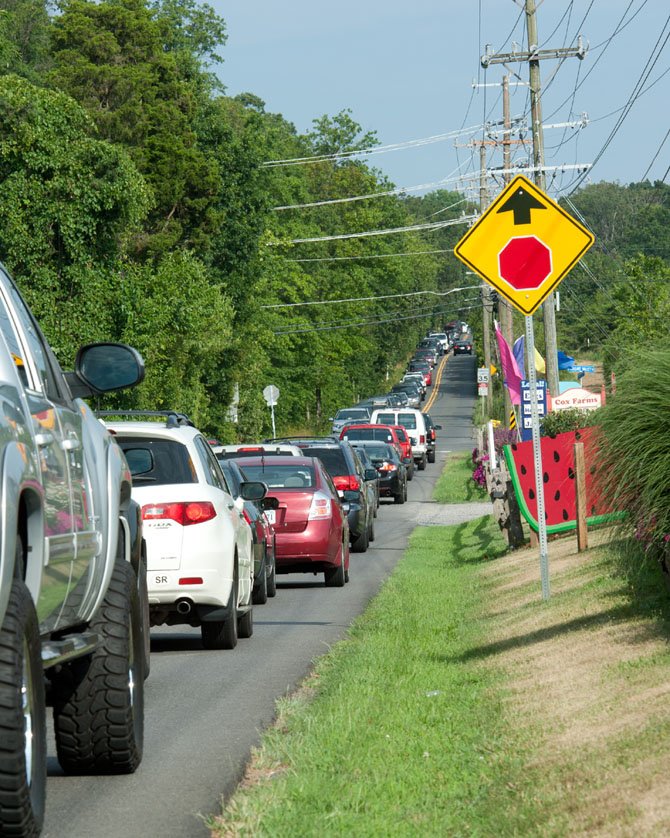 This photo is taken from the Cox Farms corner of the intersection looking eastward down Braddock Road, during the evening rush hour, Wednesday, July 11, around 5:30 p.m. Traffic was heavy both westbound and eastbound.
Stories this photo appears in:
Braddock/Pleasant Valley intersection to be improved.
For years, Fairfax County has wanted to do something to alleviate the traffic tangle that ties up motorists during both the morning and evening rush hours at the intersection of Braddock and Pleasant Valley roads in Centreville.