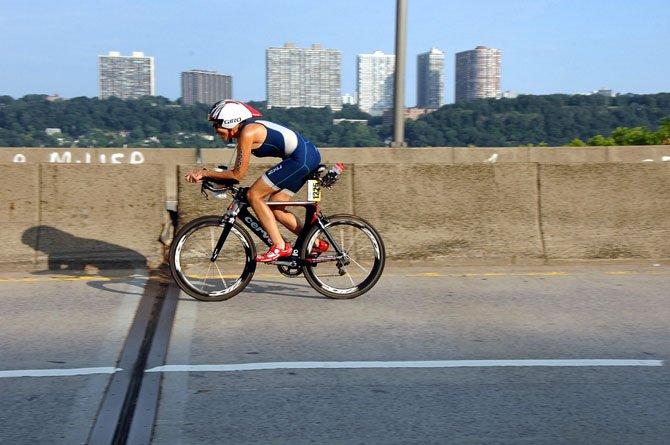 Bethesda resident and Potomac Pedalers member Nancy Avitabile, 64, competes in the New York City Triathlon on July 8. Avitabile finished first in her age group.
Stories this photo appears in:

Potomac Pedalers provides group rides for area cyclists.
Cyclists of all ages and ability levels can participate in group rides with the Potomac Pedalers.