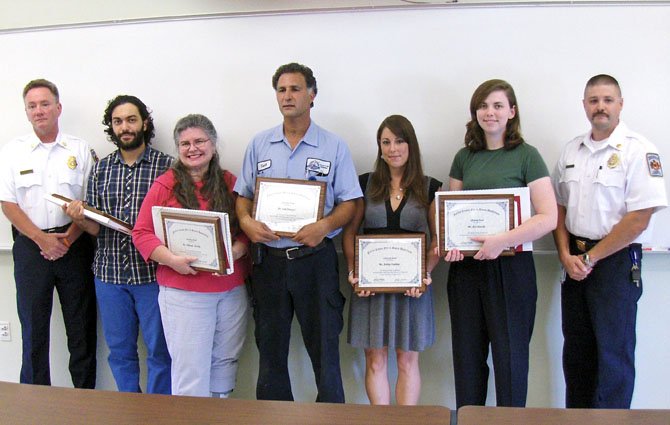 From left are Deputy Fire Chief James Walsh, Al Hussein Ahmed Wanas, Deborah Shankle, Said Ben Ayed, Ashley Osterday, Zoe Shankle and Capt. Bill Moreland at the awards ceremony.

Stories this photo appears in:

Residents feted for saving woman from burning home.
When a wheelchair-bound woman was rescued recently from her burning Centreville townhouse, an off-duty firefighter and a bevy of civilians came to her rescue. For their bravery, they were honored by the Fairfax County Fire and Rescue Department with lifesaving awards.