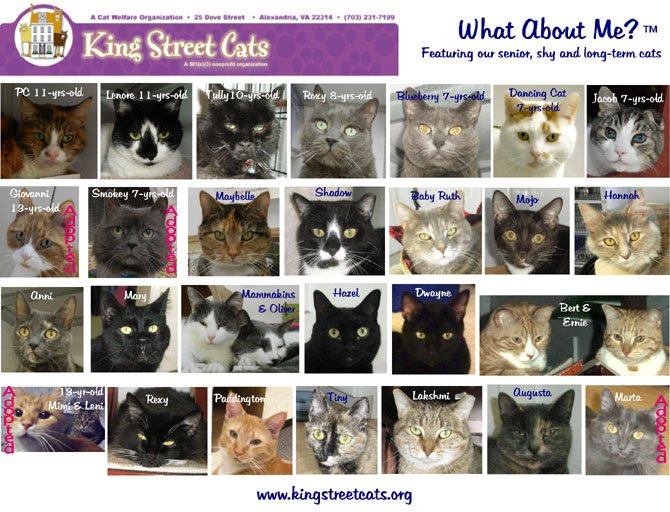 A poster of the What About Me depicts cats available for adoption at King Street Cats. The What About Me campaign features mature cats that can not compete with the young and adorable. This year organizers hope to find 30 cats new and loving homes.

Stories this photo appears in:

King Street Cats raises awareness for shy and mature cats.
Mature and shy cats at animal shelters do not make immediate impressions, and are often overlooked by the young and outgoing. Through no fault of their own, these cats have a difficult time finding a loving home.