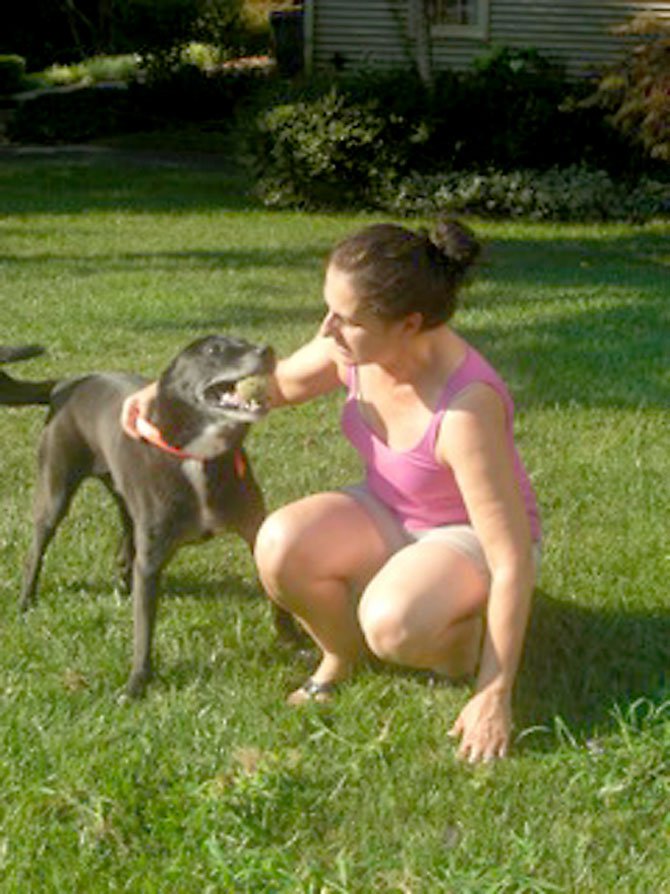 Smokey returns to play catch with her owner Lorrie Joseph.
Stories this photo appears in:

Above is Jeff Redman, a native of the Fairfax Station area with his two soft coated terriers, Buddy (age 11) and Annie (age 9). The three were united when his wife reached out to a family friend in Free Union, Va. who was interested in getting rid of some dogs.