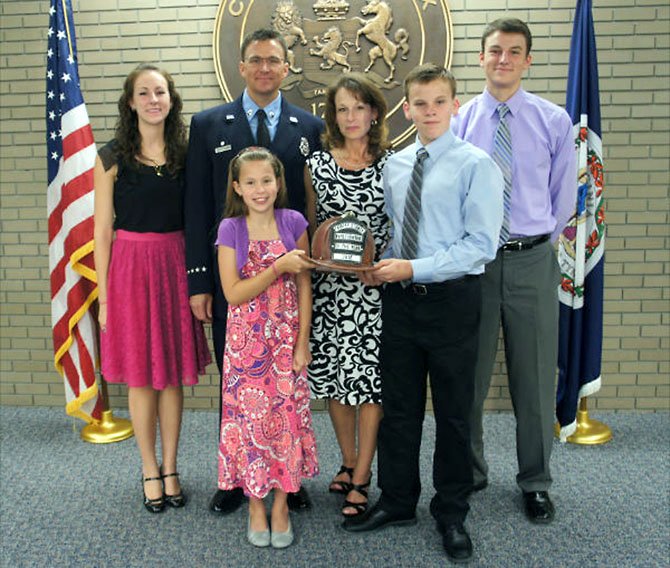 Robert L. Upchurch insisted that his whole family deserved the Firefighter of the Year Award. From left: Jenny, 19, Master Technician Robert Upchurch, Mrs. Lynde Upchurch, Jesse, 18. Front: Julie, 11 and Jason, 14, hold the prized leather helmet award.
Stories this photo appears in:

Fairfax County Fire and Rescue top brass, distinguished guests that included Fairfax County Board of Supervisors Chairman Sharon Bulova, a swarm of firefighters, and family and friends gathered to join in the celebration as Master Technician Robert L. Upchurch was honored as the department's 2012 Career Firefighter of the Year.