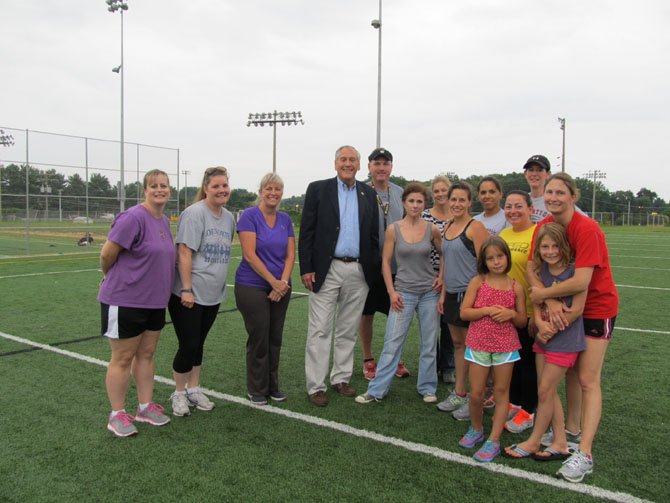 State Sen. Dave Marsden (D-37) attended the VYI Mom's football camp for Vienna-Oakton area on Friday, Aug. 1, to talk football safety with parents and coaches. Marsden, center, is standing with VYI commissioner and coach Dr. Todd Casey and moms who sweated it out during football camp.

Stories this photo appears in:

Program reduces concussion risk by teaching players to take the "head" out of tackling.
It wasn't that long ago when youth football coaches believed a player's toughness was measured by his ability to play through the pain. Concussions and other serious injuries were just "part of the game."