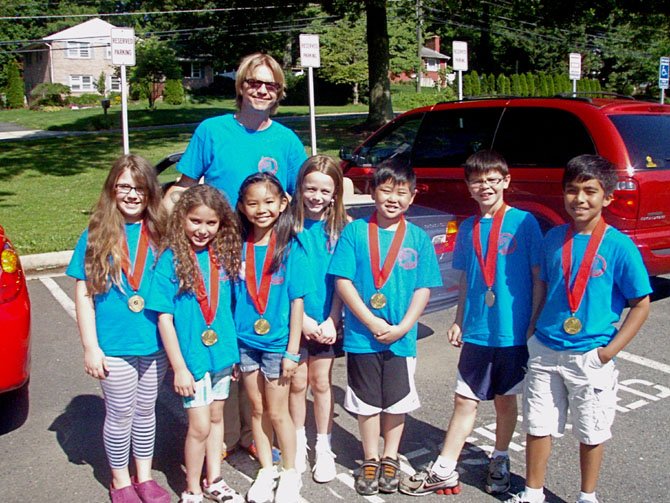 From left: Gwyn Murphy, Sarina Bell, Sydney Pham, Caroline Keys, Lawrence Kang, Daniel Silvestri, and Adit Khera, with adviser Jeff LeLoup.
Stories this photo appears in:

Forestville Elementary team brings back Odyssey of the Mind title in spontaneity.
The students of Forestville Elementary School lined up behind the school on Thursday, May 31, waving signs emblazoned with the word "Congrats!" written in every fancy lettering and color. Bumping and nudging one another, they weren't just excited to be out of class that morning.