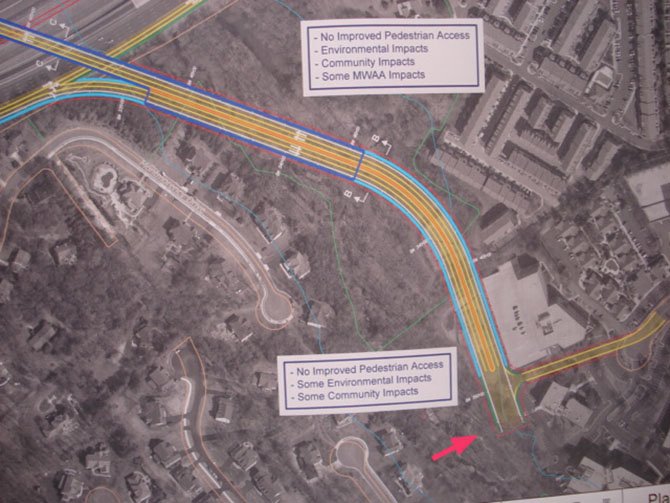 This map and diagram shows an overview of "option 3," in which a roadway would be cut through the last remaining forested parkland in Tysons Corner, Tysons Spring Run.
Stories this photo appears in:

Westbriar-area residents upset over proposals for new exit ramps.
If remarks by residents and applause from the audience were an indication of the emotional climate at the open house meeting hosted by the Fairfax County Department of Transportation on May 31 at Westbriar Elementary School, the consensus was that the plan to extend Boone Boulevard, destroying Tysons' only remaining forest, was a bad proposal that never should have gone to the table. That a developer – JGB – supports the position of homeowners, brought two traditionally-adversarial fronts together in a moment of unity.