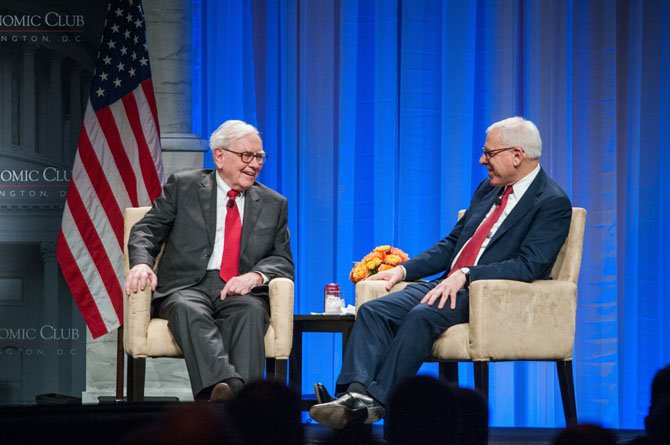 Warren Buffet and David Rubenstein during a conversation onstage at the 25th anniversary dinner of The Economic Club of Washington, DC.
Stories this photo appears in:

Seaport Foundation receives $50,000 grant.
With financial and philanthropic superstar Warren Buffet in attendance, the Alexandria Seaport Foundation was awarded a $50,000 grant from the Economic Club of Washington D.C. at its 25th anniversary celebration June 5 at the Marriott Wardman Park.