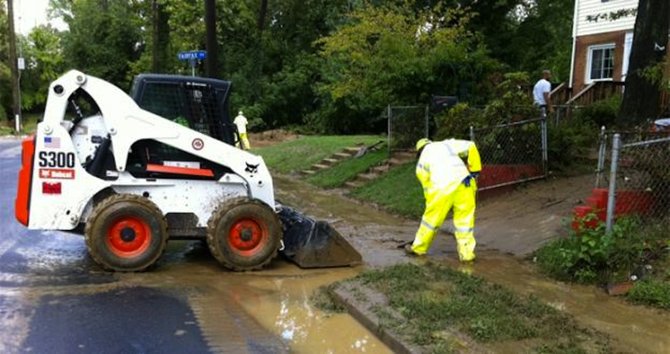 Several storms have caused massive flooding in the Huntington neighborhood.
Stories this photo appears in:

Fairfax voters to determine the fate of flood mitigation along Cameron Run.
Everyone in the neighborhood near the Huntington Metro station has a story. Pregnant women rescued by firefighters in rafts. Waste-deep water. Mold. Mildew.