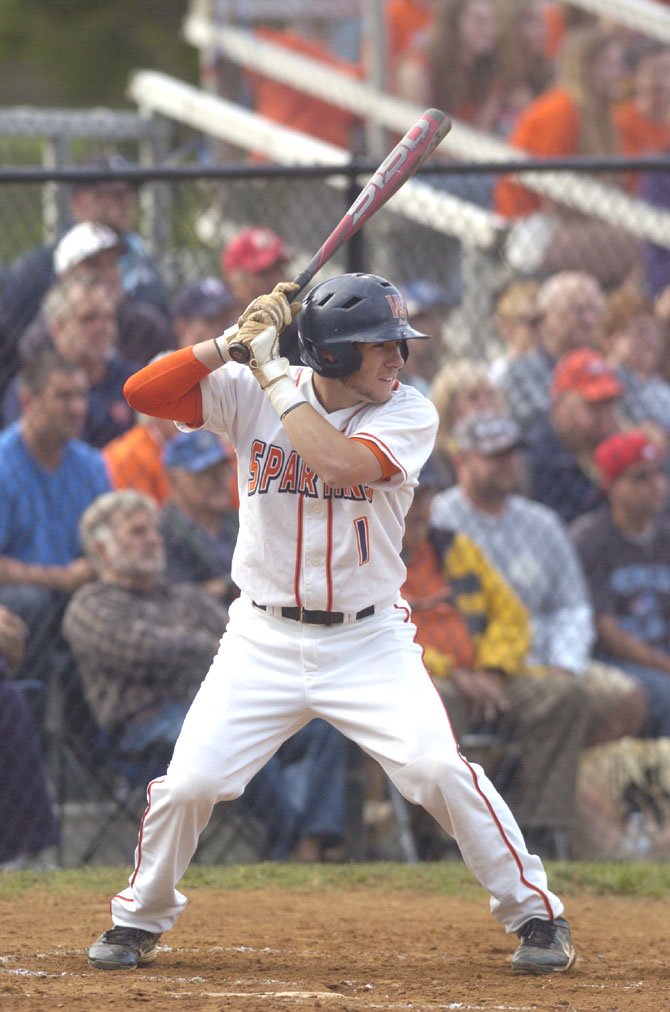 West Springfield shortstop Taylor Boyd, seen during a state playoff game on June 5 at WSHS, delivered the game-tying hit in the seventh inning of the region final on June 2 against Lake Braddock.
Stories this photo appears in:
Senior pitcher Tobin leads Spartans to victory with 8 1/3-inning effort.
Tyler Tobin shut down the Lake Braddock lineup in an extra-inning affair, leading West Springfield to a 3-2, nine-inning victory and the Northern Region baseball championship at Madison High School.