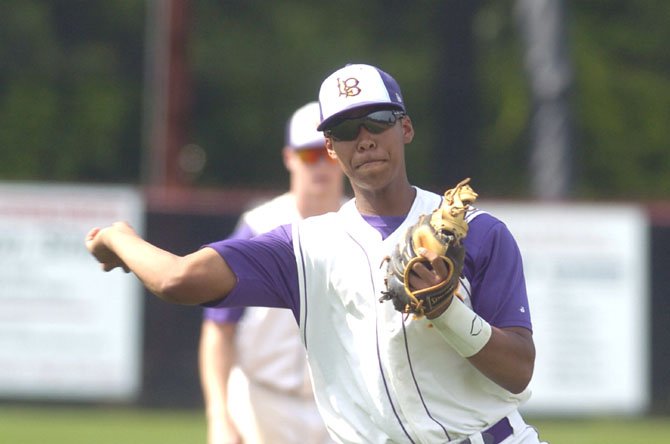 Alex Lewis, Lake Braddock's clean-up batter and third baseman, had a two-run double in the Bruins' three-run first inning versus Westfield in a region semifinals game at Madison.
Stories this photo appears in:

Bruins, Spartans both win to advance to title game.
A trip to the Northern Region tournament title game and a seeding in the state playoffs were on the line last Wednesday evening, May 30 at Madison High School in Vienna where two regional semifinals baseball games took place. The double-header postseason action showcased contests between Lake Braddock and Westfield, followed by West Springfield versus Langley in the nightcap. At night's end, it was the two teams from the Patriot District - Lake Braddock and West Springfield - which won, both in decisive fashion, to earn a spot in Saturday's finals where West Springfield edged the Bruins, 3-2, for the championship.