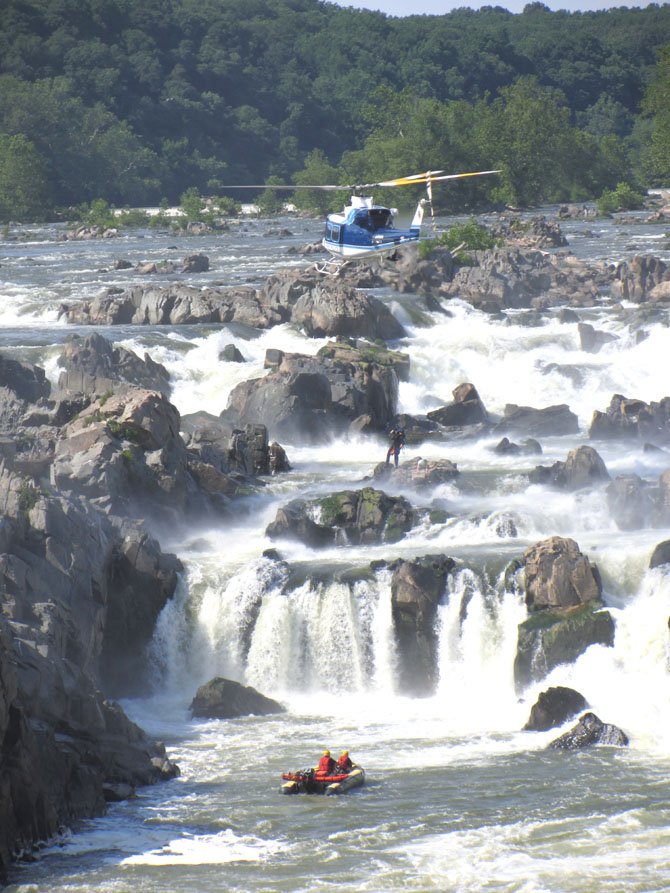 A rescue worker descends from a Park Police helicopter to the rock the kayaker was stranded on as boat units prepare nearby. Nikki Cheshire was awarded First Place in Breaking News Photo at the 2012 Virginia Press Association awards dinner on Saturday, April 20, 2013.
Stories this photo appears in:

Investigative reporting, in depth coverage, education writing, photography, art, design, sports, garner Virginia Press Association honors.
The Connection Newspapers won dozens of awards from the Virginia Press Association, with winners announced on Saturday, April 20, in Norfolk.

Dramatic rescue highlights the dangers around the falls.
The swift, chopping sound of helicopter blades filled the air above Great Falls Park on Friday as a team of rescuers worked diligently to rescue a stranded kayaker from the river.