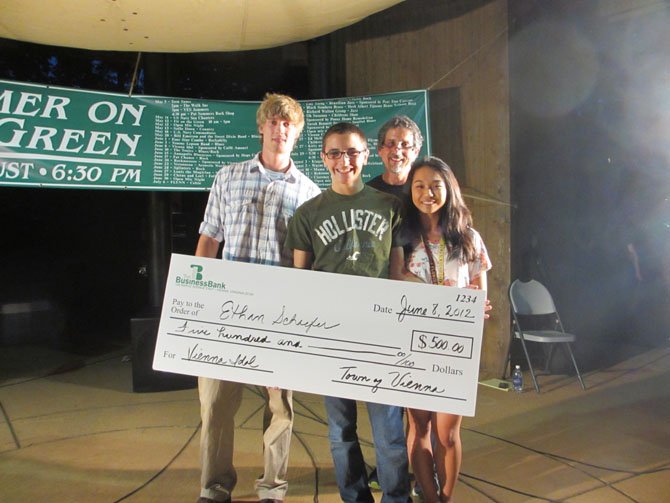 Vienna Idol winner Ethan Schaefer, center, with his $500 award check, is flanked by first place runner-up Christine Foerster and second place runner-up Alex Callsen. With the super-finalists is Vienna Idol founder Michael Amouri. Vienna Idol raised $5,000 on behalf of the Khristin Kyllo Memorial Fund.
Stories this photo appears in:

Vienna Idol, Kyllopalooza benefit Khristin Kyllo Memorial Fund.
For two weather-perfect weekend evenings, the Vienna Town Green thundered in music, from soloists to bands, pop to folk, all in the memory of Vienna student Khristin Kyllo.