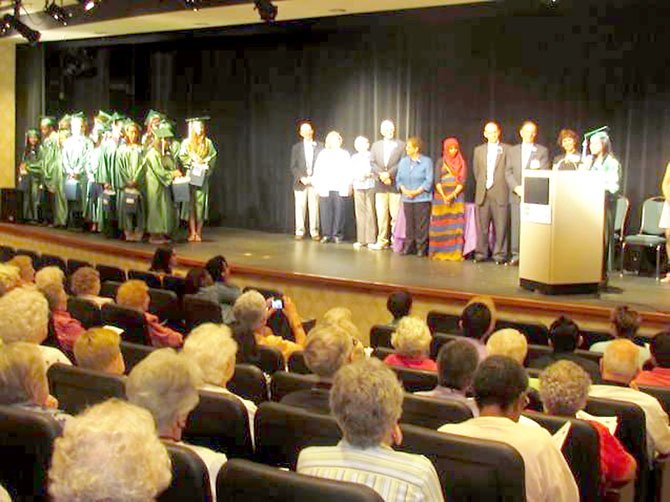 Rendha Maharosa speaks to her fellow Greenspring Scholars at a May 23 ceremony at the Springfield retirement community. The 19 scholarship candidates for 2012 were dressed in cap and gown and recognized for their commitment and service to the Greenspring community.
Stories this photo appears in:
Local students who worked at Greenspring are candidates for $6,000 in scholarships toward higher education.
Since 1999, Greenspring Retirement Community has awarded scholarships to local high school students who have worked in various dining services capacities at the retirement community. In addition to receiving a wage, students may be eligible for scholarships paid directly to the college or professional school of each student's choice.