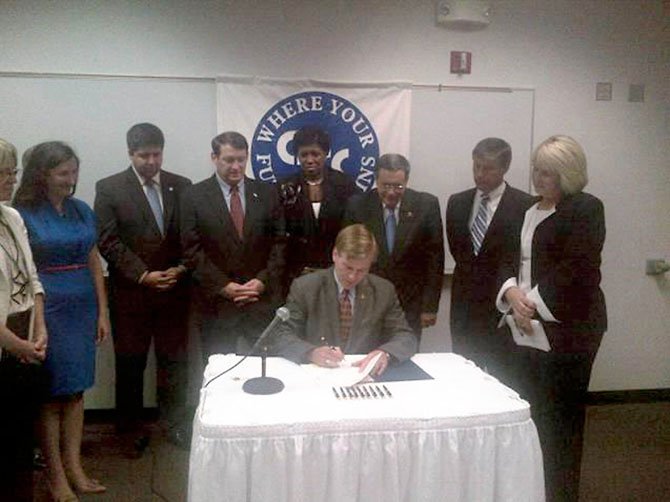 During a news conference in Lynchburg on June 7, Supervisor Pat Herrity (R-Springfield), who chaired the Governor's Task Force for Local Government Mandate Review, joined Governor Robert McDonnell in the ceremonial signing of nine bills to eliminate "burdensome state mandates" on localities.
Stories this photo appears in:

Supervisor Pat Herrity, chair of Governor's task force, said legislation will streamline local government.
While visiting Central Virginia Community College in Lynchburg last week, Governor Robert McDonnell ceremonially signed nine bills that streamline or eliminate burdensome state mandates on local governments.