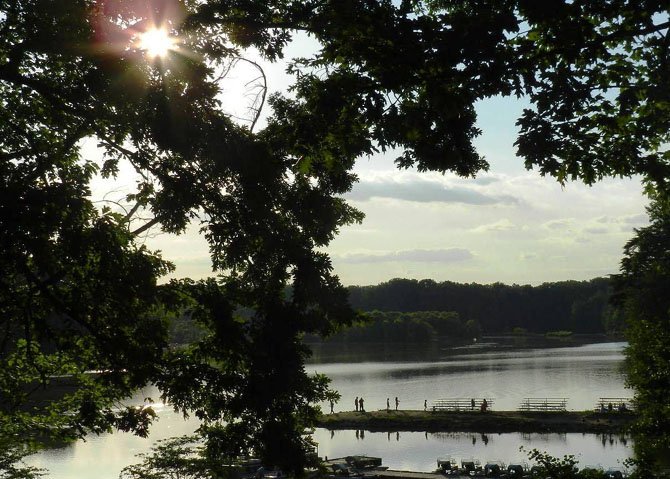 If you are a bicyclist, there are many opportunities for you and your family to enjoy nature and a scenic ride. In addition to Accotink and Royal Lake trails, the Pohick Stream Valley Trail is part of the larger, 40-mile-long Cross Country Trail that runs from north to south across Fairfax County. The trail was recently extended to allow access between the VRE stations at Rolling Road and Burke Centre.

Stories this photo appears in:

What every newcomer should know about living, working and playing in the Braddock District.
Braddock is very much a district of neighborhoods, a rarity in busy and booming Fairfax. Stretching from Annandale to the far edge of Fairfax by the Fairfax County Government Center, we are located in the center of Fairfax County. Braddock District contains key roads for the county such as Route 50, Route 29, Little River Turnpike, Braddock Road, the Fairfax County Parkway, Old Keene Mill, Rolling Road and 495. We are proud to have two institutes of higher learning, George Mason University and Northern Virginia Community College, which attract students from all over the world. Here's a short list of some must-do, must-see places, events and opportunities for newcomers (and old-timers) alike.