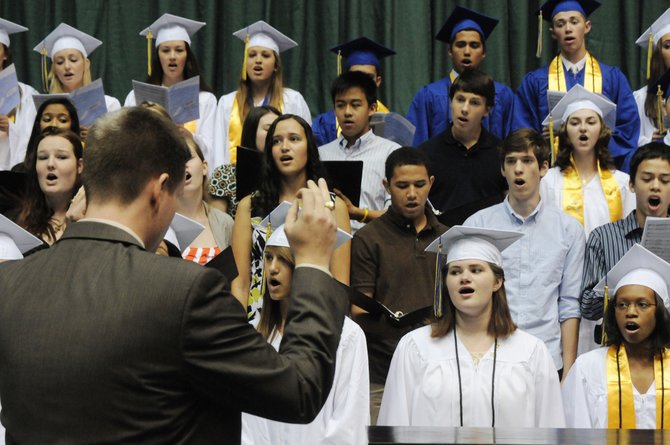 Choral director Michael Horanski leads the Robinson Singers and Select Women's Ensemble in "Bridge Over Troubled Water," at Robinson's Commencement Ceremony on June 14.
Stories this photo appears in:

Robinson's Class of 2012 graduates.
The seniors enjoyed their last few hours as Robinson students at their graduation ceremony reminiscing about old memories and new beginnings. On May 14, in the Patriot Center at George Mason University, Robinson Secondary School's class of 2012, their teachers and parents said goodbye.