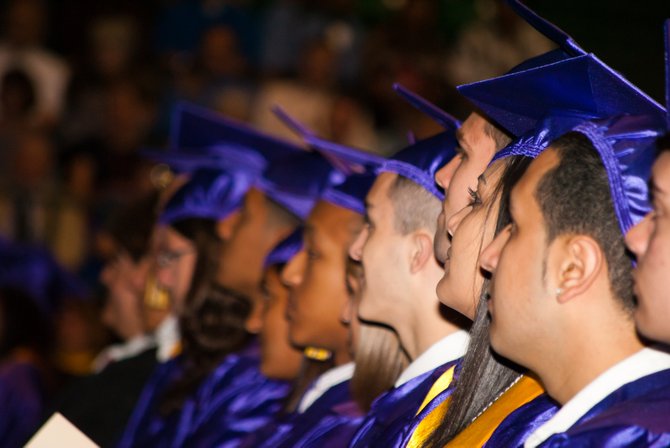 Graduate candidates of Lake Braddock Secondary School's Class of 2012 wait expectantly for the moment they can "turn their tassels," and officially become alumni during the ceremony June 15 at the Patriot Center on the George Mason University campus.
Stories this photo appears in:

Sen. Webb delivers an inspirational speech to his granddaughter's graduating class.
Being a vice president of the Student Government Association has its perks. Brianna Hogan, a Lake Braddock Secondary School senior, had the honor of introducing the guest speaker at the school's graduation ceremony on Friday, June 15 at the Patriot Center.