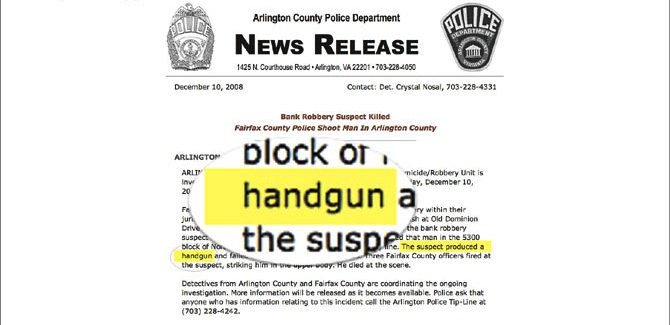 Hailu Brook did not have a handgun, although the Arlington County Police Department press release issued the day of the shooting said he did.
Stories this photo appears in:

Public must rely on information police agencies choose to share, even if it's wrong.
In December of 2008, the Fairfax Police Department chased 19-year-old Hailu Brook across the county line into Arlington and shot him dead.