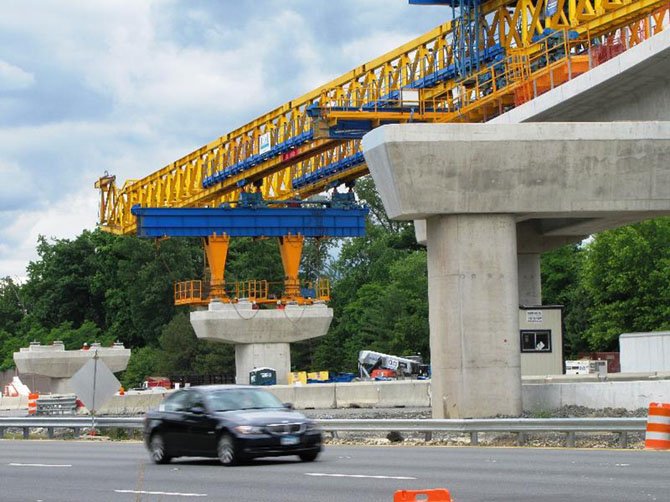 Crews continue to use a huge bright yellow horizontal crane to build the bridges for rail from Route 7 to the median of the Dulles International Airport Access Highway/Dulles Toll Road. This work is expected to be completed in July.
Stories this photo appears in:

Deadline approaches for Loudoun County Board vote on extending the rail into county.
Whoever coined the quip "like herding cats," must have had in mind the financing of the Dulles Rail Project. It requires getting consensus from two county boards of supervisors, Fairfax and Loudoun, the Federal government, the Virginia government and therefore the governor and state legislature and the Washington Metropolitan Airport Authority.