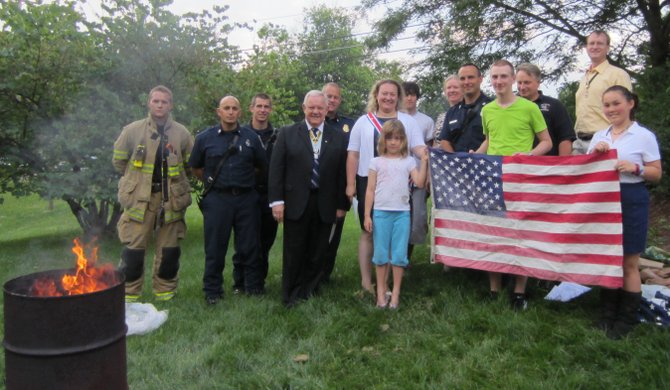 Members of the CAR, DAR and SAR retired worn and soiled United States flags with assistance of the Great Falls Volunteer Fire Department. Worn American flags of any size may be left at the Great Falls Library year-round for this annual event.
Stories this photo appears in:

Worn flags disposed of on Flag Day.
On Flag Day, June 14, members of the Children of the American Revolution (CAR) presented a flag retirement ceremony at the Great Falls Freedom Memorial.