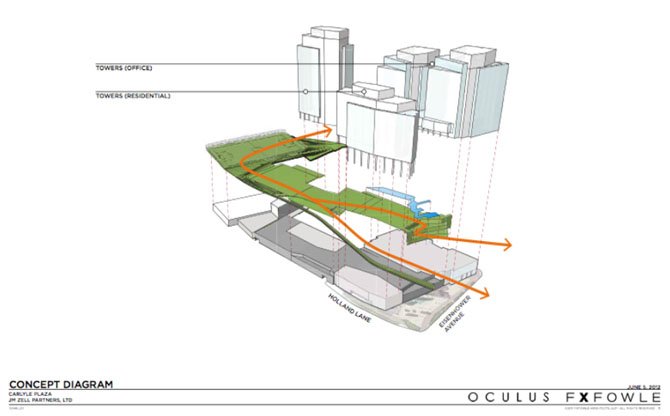 Architect Dan Kaplan was excited about this project and described it as a good example of green urbanism. "Everything had to be integrated," said Kaplan, "the wastewater, the green space, the parking, the network of open space, and the architecture had to be integrated."
Stories this photo appears in:
Architectural and environmental challenge leads to unique developmental project.
On June 16, city council voted 7-0 in approval of Carlyle Plaza and Alex Renew's "green block," or about 5 acres of proposed green space off of Eisenhower Avenue. The project confronts several architectural and environmental challenges to provide an open green space for the growing number of residents and workers in the Carlyle Towers area.