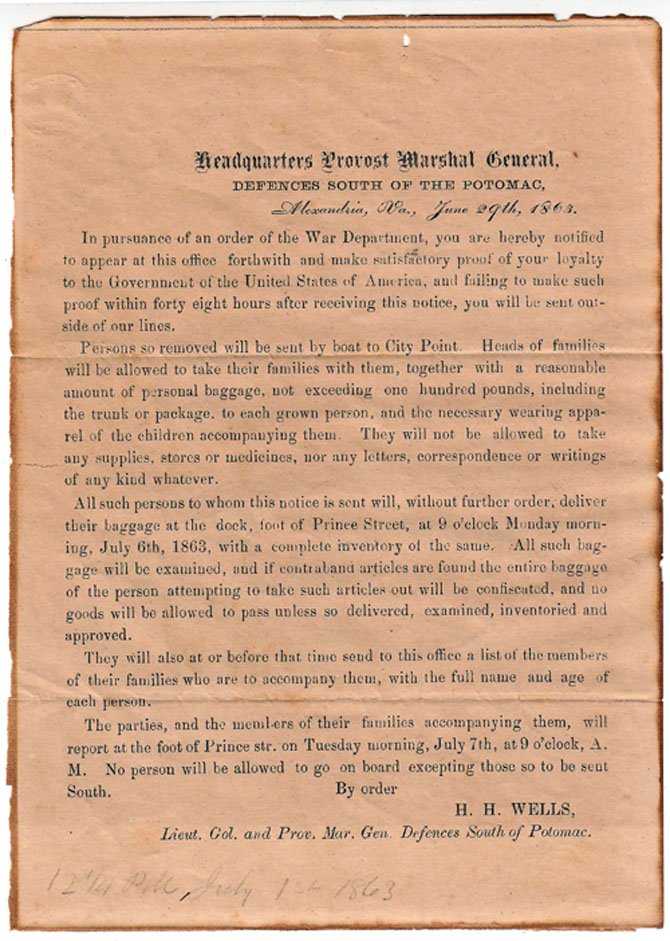 In July 1863, this deportation notice was sent to Alexandria residents suspected of aiding the Confederacy. As families waited on the docks with their baggage, the order was revoked at the last minute.
Stories this photo appears in:

Lyceum reveals life in Alexandria during the Civil War.
Throughout the Civil War, Alexandria was an occupied city under the control of the federal government. An exhibit at the Lyceum, Alexandria's history museum, displays what life in the city was like during the that time, as well as, before and after the war.