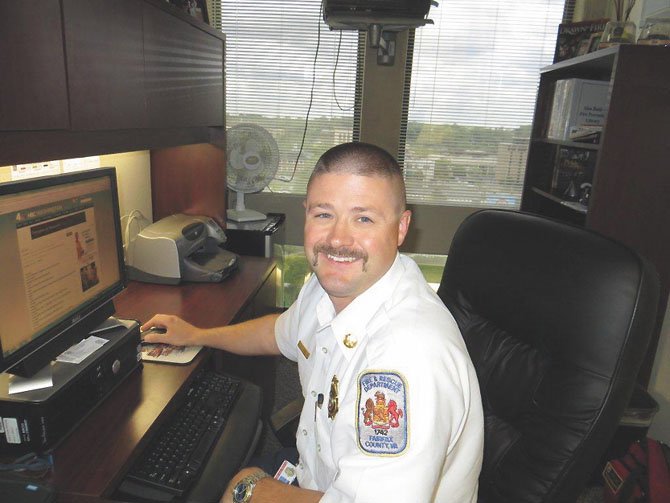 Capt. Bill Moreland is back at his desk at Fire Department headquarters after helping rescue a woman from a Centreville townhouse fire.

Stories this photo appears in:

Firefighter reports Centreville blaze, helps rescue woman.
Bill Moreland, a captain with the Fairfax County Fire and Rescue Department, didn't make it to a dinner date with his wife, last Friday. But he had a good excuse: He was busy helping save someone's life.