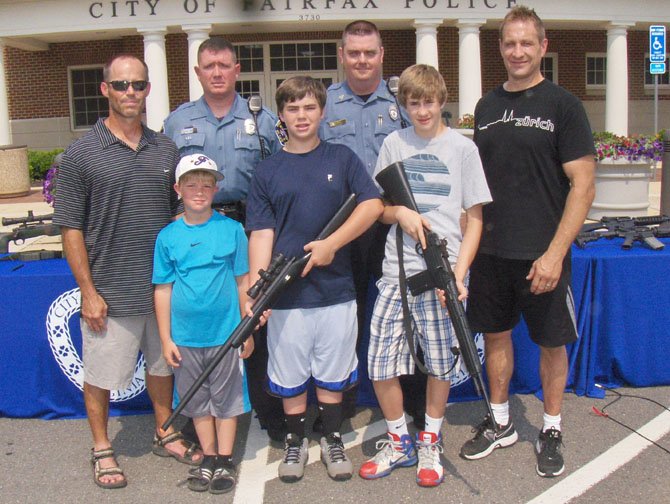 Back row, from left are Bill Wilkinson, SRO Mike Murphy, Sgt. Kyle Penman and Stan Tomajko; with (front row, from left) brothers Eric and Brady Wilkinson and Jordan Tomajko. Brady and Jordan are holding their replica rifles.
Stories this photo appears in:

Besides police and sheriffs, some Fairfax fathers and sons also attended last week's press conference on replica weapons. The sons hadn't done anything wrong, but they regularly use these weapons to play a popular game called Airsoft.