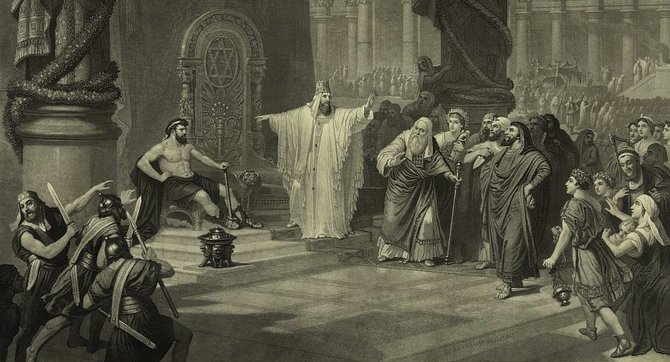 Print shows a blacksmith sitting on a stool next to the throne of Solomon, thought to be a usurper. The crowd rushes forward to remove him, but the man explains to Solomon that the temple could not have been built without tools made by blacksmiths. Solomon grants him a seat of honor.
Stories this photo appears in:
A Proverb for the Beauregard small-area plan.
Yea, though members of the City Council walk through the valley of the shadow of Beauregard, they seem to fear no evil.