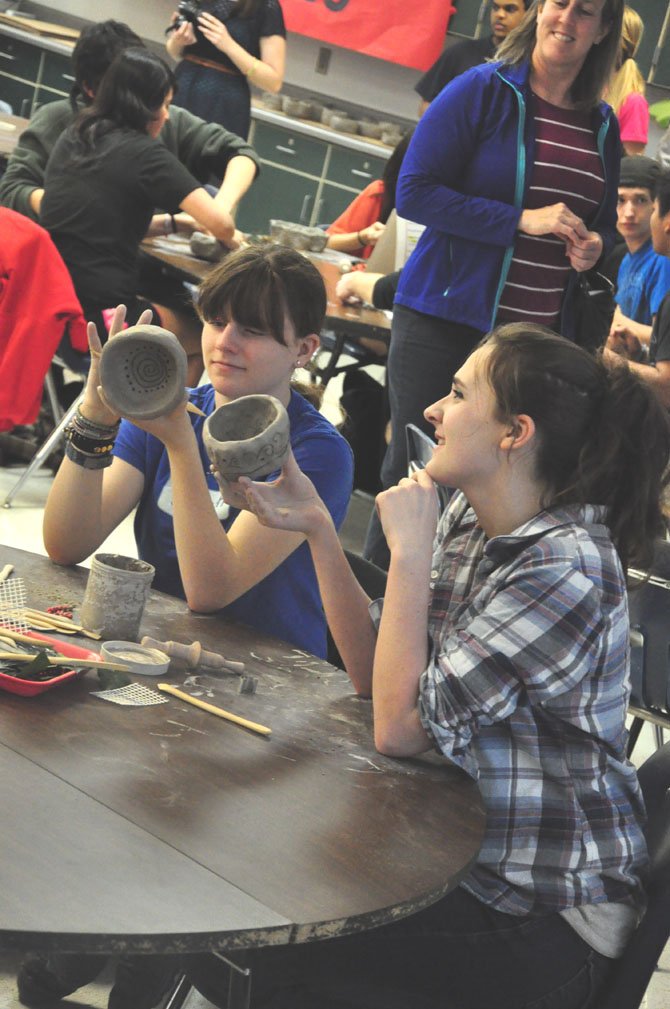 From left, McLean High School sophomores Amelie Van Tol and Alena Sheehan compare clay bowls at McLean High Thursday, March 1. When completed, the bowls will eventually be used to raise money for Stop Hunger Now at a May event.
Stories this photo appears in:

McLean High School prepares for upcoming Empty Bowls event.
On May 31, the community will be invited to McLean High School to select a clay bowl, fill it with the ice cream of their choice and donate money to help feed hungry people. But on Thursday, March 1, the bowls were just one-pound lumps of clay, waiting for dozens of students and faculty to turn them into bowls.