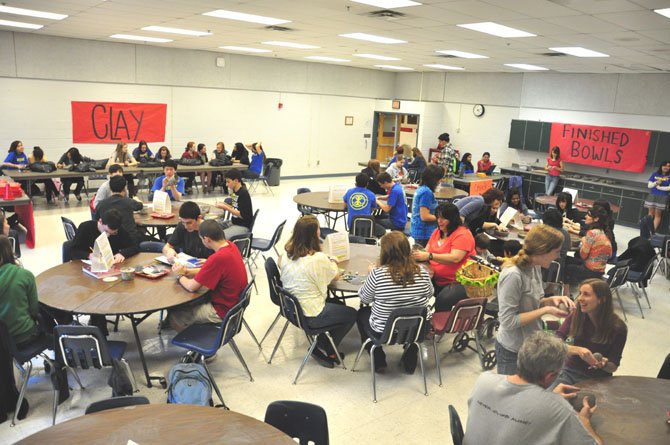 Dozens of students, faculty and staff from McLean High School create clay bowls that will be sold during the school's upcoming Empty Bowls fundraiser.
Stories this photo appears in:

McLean High School prepares for upcoming Empty Bowls event.
On May 31, the community will be invited to McLean High School to select a clay bowl, fill it with the ice cream of their choice and donate money to help feed hungry people. But on Thursday, March 1, the bowls were just one-pound lumps of clay, waiting for dozens of students and faculty to turn them into bowls.