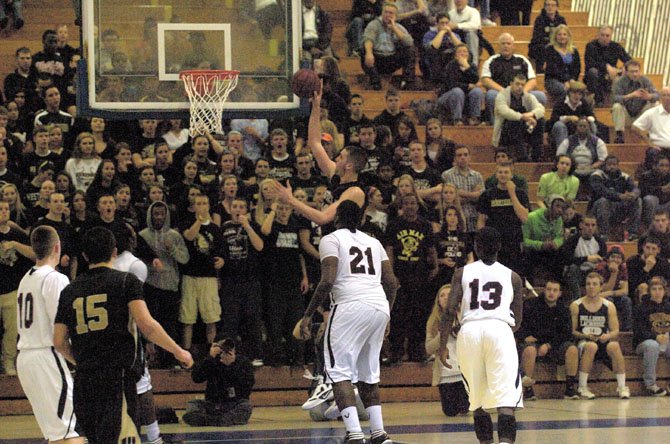 With the Westfield student body cheering him on, Zach Elcano goes up for a close range score in the title game that was played at Robinson.
Stories this photo appears in:

Westfield, behind tourney MVP Elcano, defeats Edison in boys' finals.
For a seasoned, talented Westfield High boys' basketball team, the key to this season's stellar postseason run, which reached a pinnacle when the Bulldogs captured their first-ever Northern Region tournament title, the result of a convincing 62-49 finals win over Edison this past Monday night, Feb. 27, at Robinson Secondary, has been its ability to simply continue during the playoff season what it did all throughout the regular season when the team from the Concorde District went 19-3.