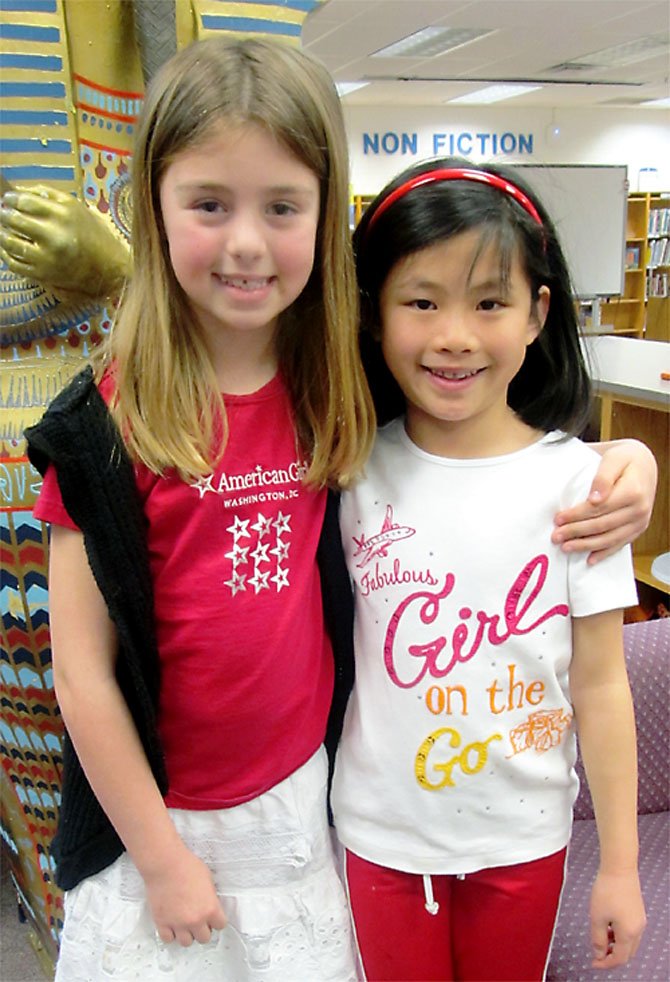 "We both liked that he made mistakes on purpose to make it funny," said Dalyrmple. "I think he was trying to tell us not to be afraid to try new things. But I was shocked he didn't like pizza," said Cassidy.
— From left, Lauren Dalrymple, 7 and Madeline Cassidy, 8
Stories this photo appears in:

Connolly reads to second-graders; reveals early dislike of pizza.
The pressure was intense, but in the end U.S. Rep. Gerry Connolly (D-11) got rave reviews from nearly 75 Springfield second-graders on Friday, March 2.