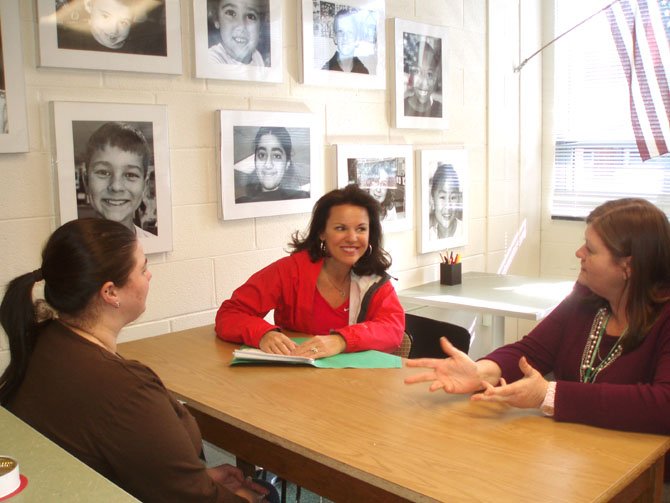 Spring Fling chairperson, Frances Sankey, meets with school staff to go over auction plans.
Stories this photo appears in:

Stratford Landing hosts annual auction and ice cream social.
Stratford Landing Elementary School will host its annual Spring Fling Silent Auction and Ice Cream Social on Friday, March 23, from 6-9 p.m. at the school located at 8484 Riverside Road.