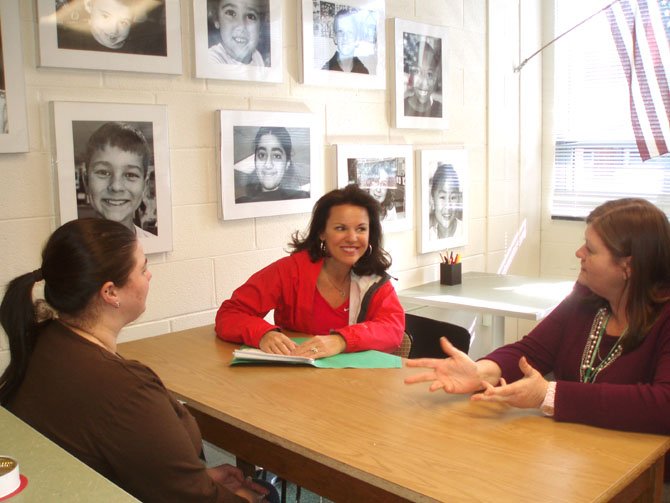 Stratford Landing Elementary School will host its annual Spring Fling Silent Auction and Ice Cream Social on Friday, March 23, from 6-9 p.m. at the school located at 8484 Riverside Road.
Ice cream will be served in the cafeteria by teachers and volunteers and a local DJ will play music in the gym for children to enjoy a dance party while parents browse the various auction items and raffle baskets donated by families and businesses from the community. There is no charge for attending the event, except for any items purchased during the auction.
"Stratford Landing's Spring Fling and Silent Auction is a wonderful opportunity to enjoy a night out with your family, socialize with friends and neighbors, and raise some money to help benefit our children's education, support our teachers, improve our school, and reach out to members of our community," said Michele Nellenbach, PTA president at Stratford Landing.

For over 10 years, the silent auction has raised thousands of dollars for programs benefiting students, teachers and families at the school and throughout the community, including funding for field trips and performing arts programs, updated technology, new library books, and establishment of a Discovery Garden used by students and teachers.

"The PTA raises the money to pay for the extra programs that the school does not have the money to fund like field trips and the performing arts and assemblies for all our students which is a substantial cost," said Katie Savage who is the treasurer for the PTA.
In light of recent county budget cuts, Stratford Landing's PTA has also provided more than $5,000 this year to further staff development and $8,300 in start-up funds for all teachers to offset expenses they privately incur to set up their classrooms for a new school year. The PTA has also sponsored community outreach programs, including literacy nights held in the Gum Springs Community center to help students and families focus on reading strategies.
Over the past few years, the silent auction has been increasingly successful. In 2009, the auction made a profit of $25,000. In 2010, that profit increased $7,000, and last year the Silent Auction raised $34,000.