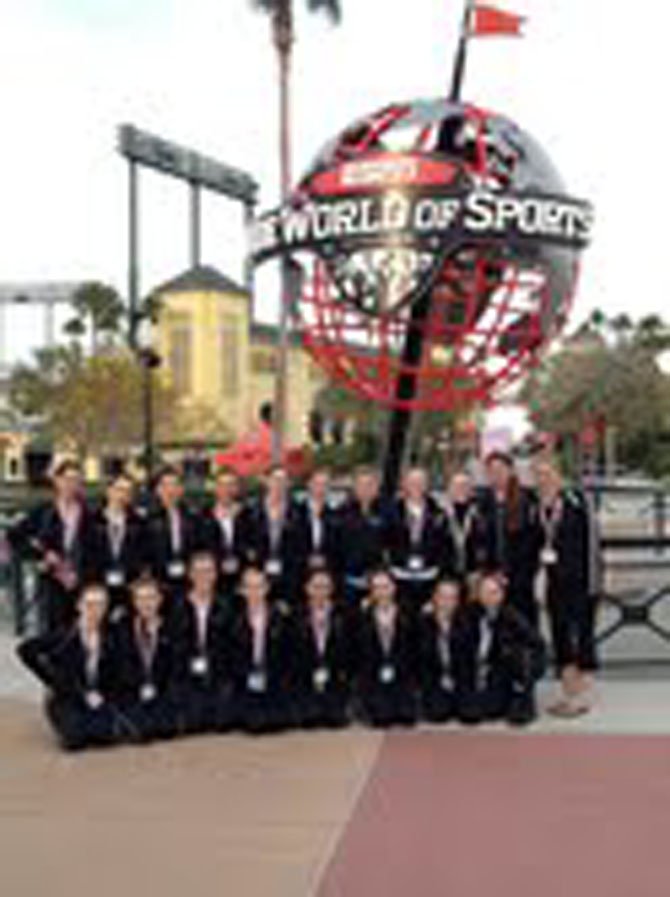 Back row left to right - Elise Achiu, Rebecca Hughes, Melissa Matthews, Taylor Young, Melissa Lester, Holly Kania, Allison Eichelberger, Hannah Green, Lindsay Snider, Melissa Hargett, Laura Steen. Front row left to right: Emma Presing, MacKenzie Williams, Mallory Niehoff, Jordan Shortnacy, Rebecca Siira, Hannah Wojszynski, Megan Kania, Emma Bradley.
Stories this photo appears in:
Fans of "So You Think You Can Dance" and "Dance Moms" will be surprised to learn that there's a world class competitive dance company right here in Burke.